Knowledge for Growth 2022
Interested to know more about ATHENA?
Subscribe to the ATHENA newsletter now!
Back Knowledge for Growth 2022
18/05/2022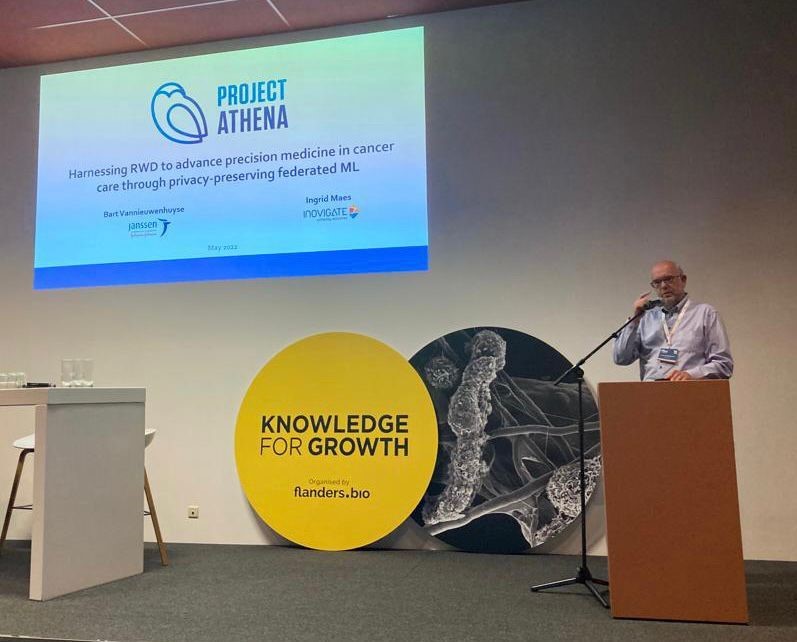 Knowledge for Growth features ATHENA!
May 18, Gent, Belgium
Bart Vannieuwenhuyse (project co-lead, Janssen) and Ingrid Maes (WP lead, Inovigate) talk about the relevance of real world data and privacy preservation in precision medicine.
back to all news
EM-103424 | DATE OF PREPARATION: JUNE 2022