EMP2022
Interested to know more about ATHENA?
Subscribe to the ATHENA newsletter now!
31/05/2022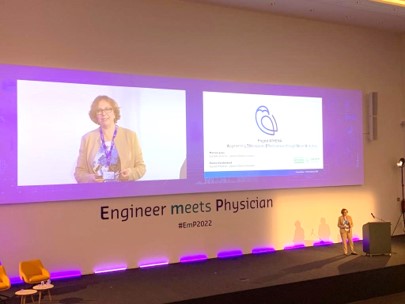 ATHENA @ EmP conference Engineer meets Physician
May 31 - June 1, Roeselare, Belgium
Tine Lewi (project co-lead, Janssen) joins the 1st RADar Conference to talk about ATHENA and data-driven healthcare. Together with Valerie Vandeweerd (project communication manager, Janssen), she promotes the multidisciplinary project.
back to all news
EM-103424 | DATE OF PREPARATION: JUNE 2022